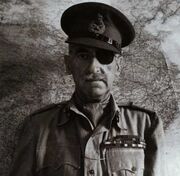 The first Senior Chief Field Agent of [REDACTED]. He has participated in over 26 missions spaning most of the known universe and some of the unknown universe.
Known Works
Involved in several "accidents" involving live tigers and scientists who "talked a little to loud"
Saved The entire B division of [REDACTED] during the Man-sShark hybrid attacks of '89
Lost his eye after getting into a fist fight with 27 members of Hancha
Commedments
//////Error
Error: String exceeds storage boundary
-Lines: 139340331x12e
//////Error
Ad blocker interference detected!
Wikia is a free-to-use site that makes money from advertising. We have a modified experience for viewers using ad blockers

Wikia is not accessible if you've made further modifications. Remove the custom ad blocker rule(s) and the page will load as expected.