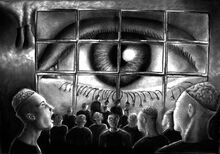 Classification Numbers 600-699 are reserved for Agents that specialize in Mental and Social Observation. Class 600 Agents are frequently known to collaborate closely with Agents in the 900 series of classification.
Recently a 600 Class Agent was reported to have gone rogue and left the Facility without orders. The Agent in question has proven difficult to trace.
Two 1000 Series Agents are attempting pursuit and capture, effective 11/01/2016.
12/11/2016 Search Concluded.